What's different?
about Toolkit CRM
Built to make your client experience your competitive advantage

Meet the Experience Engine
Easily digitize your client service model and craft different client experiences based on their classification. 80% of your revenue comes from 20% of your clients, deliver more quality experiences for your top-tier clients with Toolkit, build better client relationships and start growing your practice on autopilot.
---
---
Client classification allows you to effectively allocate your time and resources, develop and implement effective marketing and sales strategies, and comply with regulatory requirements and industry best practices. By understanding the specific needs and circumstances of each client, you a can provide a more targeted, relevant advice and services, which can help you build and maintain strong relationships with your clients. This, in turn, can help you grow your practice and achieve your business goals.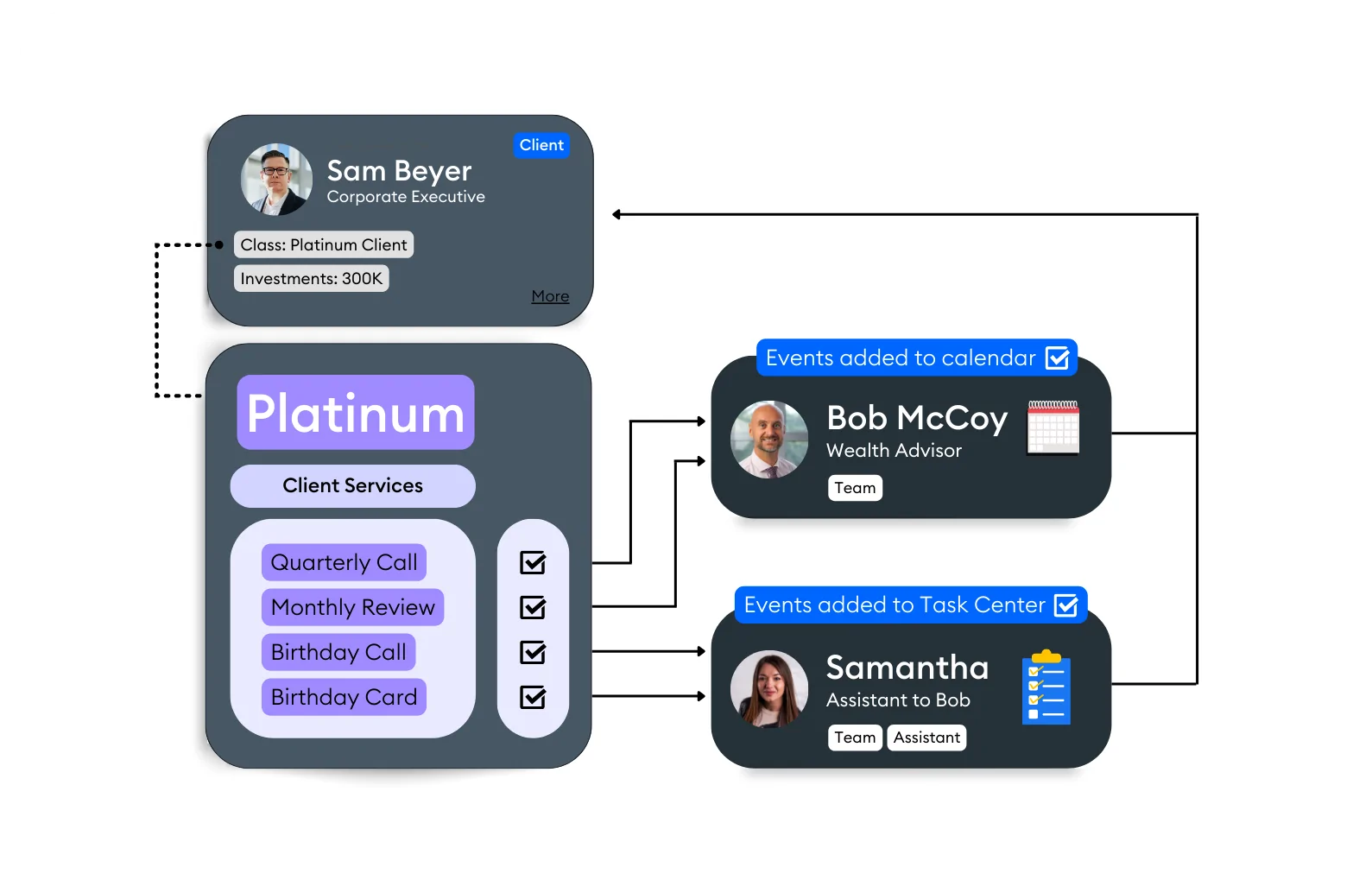 Fastest navigation in a CRM.
We've had enough of sluggish CRMs and waiting for tabs and pages to load. There's no loading time in Toolkit, thanks to our in-house developed QuickTab Navigation technology. Sprint through different tabs like a breeze.

Free unlimited file storage.
Unlike other CRM providers, we don't impose limits on storage space. Upload an unlimited number of templates, images, videos, & documents for free. The files are also protected with banking grade security.

Collaborate on anything
with your team.
Streamline teamwork with powerful collaboration features that make it easy to work together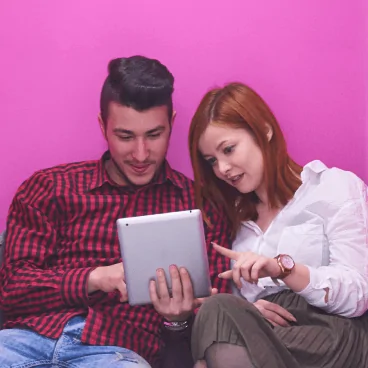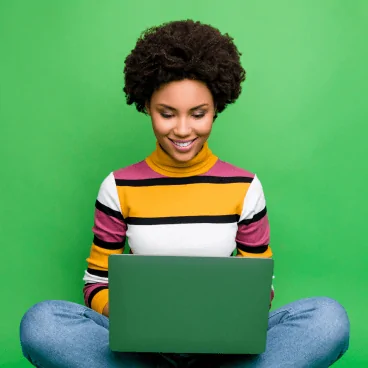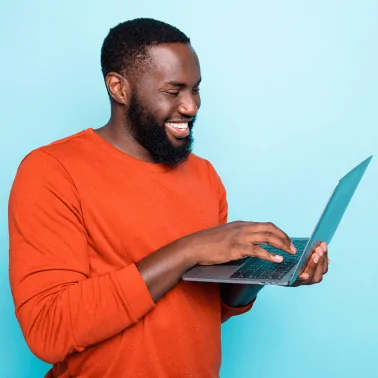 Our group calendar allows everyone to see each other's schedules and plan meetings or tasks to improve collaboration and coordination among team members. Activities like appointments scheduled on Toolkit can be synced out to external calendars like Google and Outlook.
Ensure that tasks are completed efficiently and that team members are not overburdened with work. Additionally, if you're a team leader, keep track of your team's progress and identify any potential bottlenecks or issues.
Our robust note taking systems allows team members to comment on individual notes. You can also attach files, link associated family members and accounts to get a complete overview of the interaction.
Finally, your
relationship organized
.
Keep track of all your client's information, emails, files, and financials in one easy-to-view layout

Advanced tagging and filtering
Group clients that have a specific interest (like wine, fishing, etc.), export them out and then invite them if you plan on hosting an event or use them as a way to communicate effectively. You could also export a list of your top-tier clients, get a list of expired drivers' licences and so much more. The possibilities are limitless.
Automation
can't get easier
than this. Seriously!
Deliver better service to your clients and better experiences for your workforce
Co-Pilot™
Automation you'll love to use.

Keep your business running like clockwork.
Automatic task delegation allows for a seamless and productive environment for your team: Toolkit automatically assigns the next task to the right team member at the right time.

Stop doing repetitive manual work.
Automate all your business processes, from prospecting to new client onboarding to new referrals to client graduation processes. Don't let anything slip through the cracks, automate these processes in minutes. (Yes. Minutes.)
Learning Curve?
Zilch.
You don't need a tech degree to take advantage of automation in Toolkit.
Drive growth
with analytics
Get valuable client insights
Track performance metrics
Drive growth & improve bottom line with data
Create your own custom reports on-demand
Optimize and refine your approach
Identify areas of improvement
Export reports to excel
Works with any email provider
Emails and attachments are automatically synced with the associated contact in Toolkit
Store and track information that is relevant to your operations and unique to your clients, providing a more detailed and accurate view of your client relationships. You can then use this information to provide a personalized service and improve your client experience.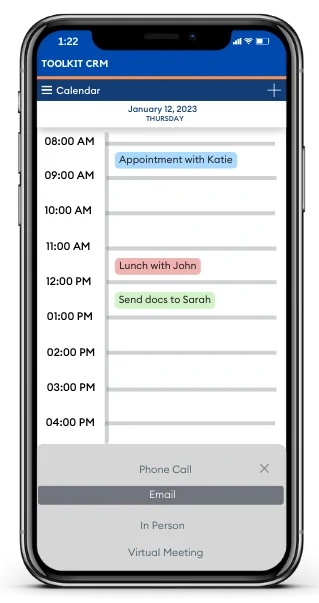 We take security seriously around here

256-bit encryption

ISO/IEC 27001 certified Data Centers
Access from any device, anywhere in the world
Automatic upgrades without interruption