An
exceptional CRM
platform at an
exceptional price
No-hassle cancellation
No hidden fees
No contracts
No complicated pricing tiers
Business Ultimate
Everything you need, packaged in one
$29
USD
Per user/month, billed monthly
$26
USD
Per user/month, billed yearly
Client service model building
Included
Client services automation
Included
Client classification tools
Included
Business process automations
Included
Free phone & email support
Included
Unlimited
Unlimited
Unlimited
Included
Included
Included
Expand with custom fields
Included
Mobile App (IOS & Android)
Included
1-way Google & Outlook export
Included
Client interest tracking & grouping
Included
Included
Task progression tracking
Included
Included
Administration & Security
Two-factor authentication
Included
Included
Included
Included
Banking-grade
Included
Custom onboarding session
Included
Included
Appointment scheduling tool
Soon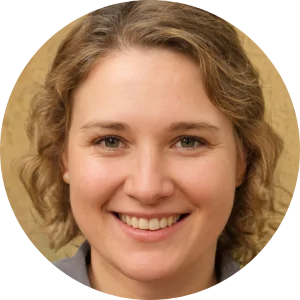 "We have yet to find another CRM that's as easy to use as Toolkit and has the ability to deliver customized services to different tiers of our clients. Toolkit has saved us hours per week by reducing the amount of manual work we were doing. I almost don't want my competitors to know about Toolkit, It's that good!"
Daniella Stevens - President & CEO, 130MM AUM
Frequently Asked Questions
You've got questions. We've got answers.
How does the pricing work?
We don't have multiple complicated pricing tiers. Our only pricing tier (Business Ultimate) has everything you need and nothing you don't to help you effortlessly manage your day and build meaningful client relationships. Our pricing model is based on the number of users. Each user is billed at USD $29/mo.

If you have more then 10 users? Let's talk, you might be eligible for enterprise discounts.
Do you offer free trials?
Yes! We offer a 14-day free trial with access to all the features.
Will I be charged when my trial is up?
You don't need to put in your payment information to get started with Toolkit. Once the trial expires, we will ask you for payment details if you wish to continue to build and manage your business with Toolkit.
Do I pay monthly or annually?
We have both monthly and annual plans. Keep in mind that the annual plan shaves 10% off the price.
Do I need to sign a contract?
Definitely not! We don't lock you into a contract like other providers. You can choose to pay monthly or yearly, and there's no minimum term. You're free to cancel the subscription at any point in time.
Can I cancel at any time?
Absolutely! After you cancel your subscription, your account will automatically be put on pause. Data exports can also be provided on request.
Do I have to pay extra for CRM general or technical support?
We believe in growing together. General and technical CRM support is offered to you at no additional cost unlike other CRM providers.
What payment methods do you accept?
We accept all major credit cards!
Do I have to pay extra for the mobile app?
Both the IOS and Android Toolkit CRM app is included for no additional cost with an active Toolkit monthly or annual subscription.
Do you offer any discounts for larger teams?
If you have a team of 10 or more users, let's chat, your team may be eligible for an enterprise discount.
Get started with Toolkit CRM
Create and automate your service model
Dedicated support team at no extra cost
Save hours using simplified automation
Unlimited file storage
No loading times
Zero lag technology